---
Captain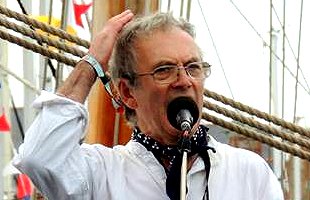 Dave Blakeley
Retired primary school headteacher. As well as belonging to this motley crew, he is a Dorset Buttons Rapper and a member of Swanage Folk Festival, organising the many Morris sides that descend on the town every September.
---
Music Director & Available Seaman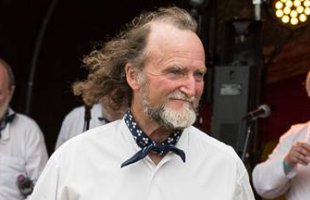 Alan Twelftree
Retired civil engineer, now enjoying two hobbies: sailing and folk music - singing (voice like a foghorn which is also useful when sailing), dancing and playing the button accordion.
---
Smee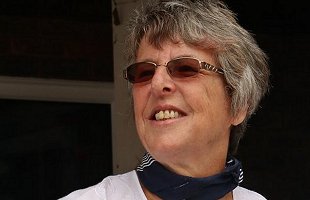 Jacquie Hall
Jacquie a (now retired) Council worker for 25+ years, and a grandmother. Also the Wareham Town Crier, Mini lover, Whaler and no need to add, but also a wonderful wife and mother!
---
Big O/D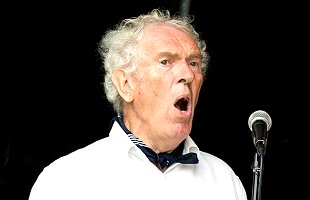 Rob Sowerby
12 years in the Navy left him with a vast repertoire of 5 songs, all far too ribald for public consumption. Having indulged in many styles of A'capella, he's now completed a full circle and is back singing with a pint in one hand. Multilingual: English, Irish, Yiddish & Rubbish. The more beer, the further towards the right he gets.
---
Boatswain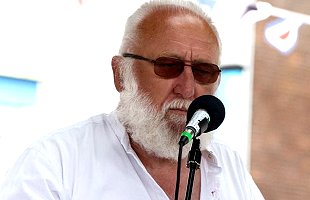 Chris Hall
Chris a retired precision engineer and an MG enthusiast who has taken over 12 years renovating a Midget! He was Betsy for Dorset Button Rapper, is Mother to the Purbeck Mummers and Chairman of P.I.S.S. As Boatswain to the Whalers he's not afraid to use his starter on the scurvy crew.
---
Ship's Surgeon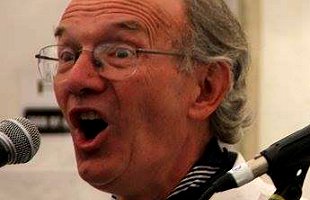 Steve Earwicker
Retired Doctor, Coastguard, Morris Dancer, Rapper Sword Dancer, Step Dancer, Melodeon Player & Drummer, Signalman on Swanage Railway.
---
Look Out!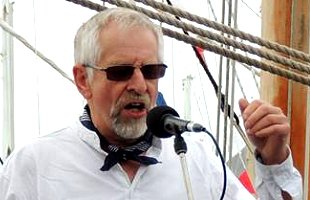 Pete Watts
Being press-ganged by the Whalers saved him from a life of misery as a folk singer.
---
PR & Cook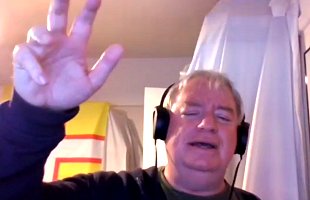 Kevin Brooks
Kevin is Director at BrooksKebbey Limited. He joined the Whalers in 2011 and has claimed that this was a turning point in his life which hitherto had been songless and beerless!
---
Diver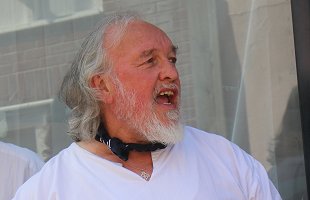 Les Sullivan
Originally from Croydon, singer/songwriter, Les is the latest recruit to the Whalers. After serving with the Royal Navy and a spell in the Marines he became a diving instructor in Corfu and the South of France. Les is a well known character in the UK folk scene, with an international reputation. His website is howlingtoad.webs.com
---